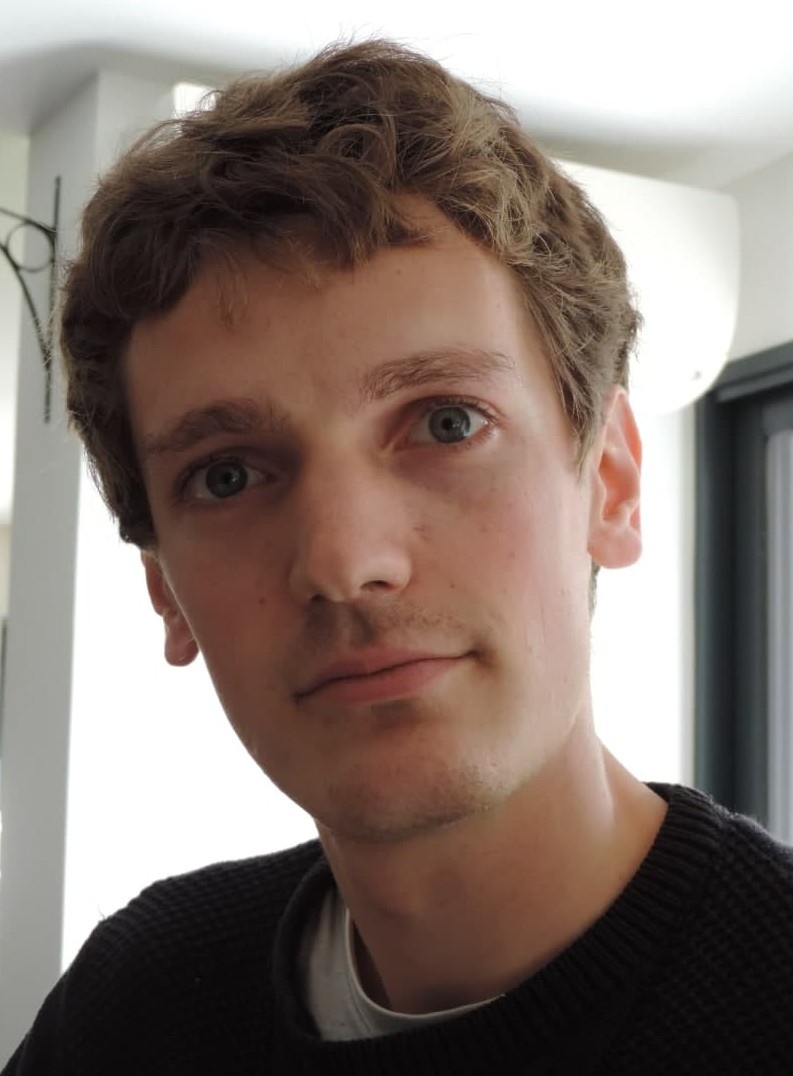 I'm a post-doctoral reasearcher at the Institut Jean Nicod (ENS). Please contact me at keny.chatain (at) ens (dot) psl (dot) eu.
The questions that haunt me:
Semantics of pronouns and anaphors:
Under what conditions can a noun phrase serve as a pronoun's antecedent? What is the division of labour between grammatical constraints and extra-grammatical constraints (e.g. pragmatics, processing, etc.) in pronoun reference and resolution? What drives the existential/universal ambiguity in donkey pronouns? Can we derive context-change potentials of elements from their truth-conditions only?
Semantics of plurality, distributivity and cumulativity:
What is the complete inventory of operators and combinators needed to provide an adequate semantics for pluralities? What is the origin of homogeneity in plural?
Implicature calculation:
Why is implicature calculation sometimes sensitive to contextual factors, sometimes blind to them? Why are our best generalization about implicature calculation so computationally expensive? Can our implicature calculation algorithm be grounded in deeper principles of language (e.g. cell identification, Bayesian reasoning, Gricean maxims, etc.)?
Recent and upcoming activity:
November 18, 2022: A lot of food for thought at our online workshop.
August 19, 2022: The call for abstracts for the 1st Homogeneity and Non-Maximality workshop is open (co-organized with Nina Haslinger and Omar Agha).
June 30, 2022: I gave a talk at MIT and at SILT.
December 31, 2021: New manuscript on cumulativity and homogeneity based on my dissertation work: check it out here!
October 1, 2021: I started a post-doc position at ENS Paris under the supervision of Philippe Schlenker.
August 27, 2021: I successfully defended my dissertation entitled "Cumulativity from Homogeneity" (committee members: Martin Hackl, Roger Schwarzschild, Danny Fox, Gennaro Chierchia).
May 17, 2021: I gave a talk on cumulative readings of quantifiers within the project "The typology of cumulativity"
February 1, 2021: My manuscript Articulated Cumulativity is accepted with minor revisions at Journal of Semantics.
December 16, 2020: I released v1.0 of package Exh, which now includes generalized quantifiers, sub-domain alternatives!
November 30, 2020: Presented my dissertation work on cumulativity and homogeneity at the University of Goettingen.
November 19, 2020: Presented A theory of exhaustification based on Logical Integrity and Competence with Amir Anvari at the LINGUAE seminar in Paris
August 18, 2020: Presented Cumulative readings of every: weak and asymmetric at SALT30
How I pronounce my name: [keˈnih ʃaˈtɛ̃]
If it's easier for you, feel free to anglicize it. Here's one way to do so: [ˈkhɛnɪ (t)ʃəˈtɛɪn]